Messy Play Kits are sensory-focused activity kits for kids. Each box comes with materials and instructions for 3-5 activities designed for children ages 3-8.
There are 12 different boxes available via the monthly subscription. Subscriptions are $40/month, or you can pre-pay for 6 or 12 months in advance and save even more!
Below you can see the comprehensive list of all the Messy Play Kits you may receive during your subscription.
To see which Messy Play Kits are currently available for individual purchase outside of a subscription, click here to shop our rotating in-stock collection.
AMAZING ANIMALS



Activities Included:
• Glittery Arctic Snow
• Squishy Gelatin Swamp
• Plains Small World
• Animal Ice Painting
• Animal Texture Game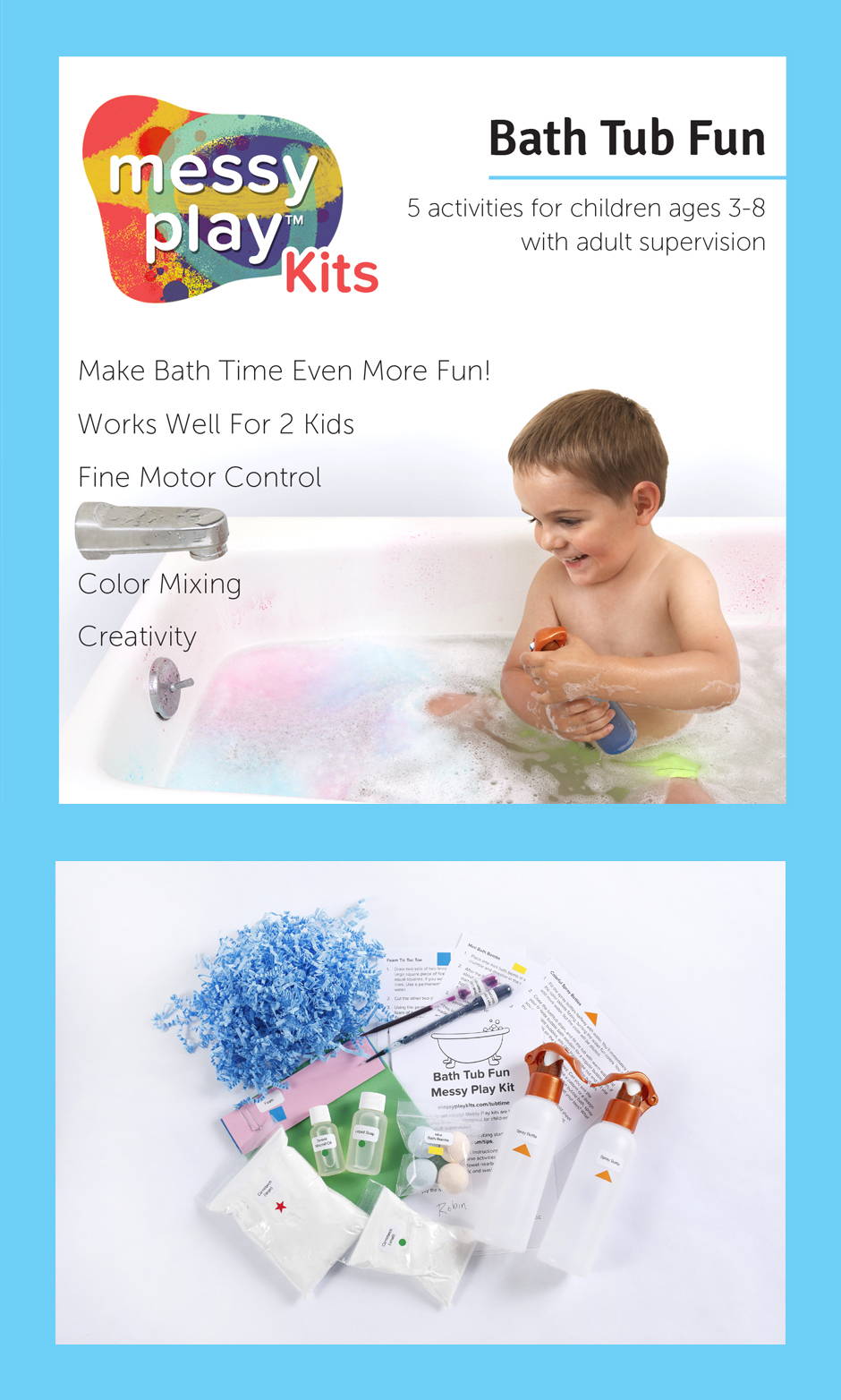 BATH TUB FUN
Activities Included:

• Playdough Soap
• Colorful Spray Bottles
• Gooey Oobleck
• Foam Tic Tac Toe
• Bath Fizzies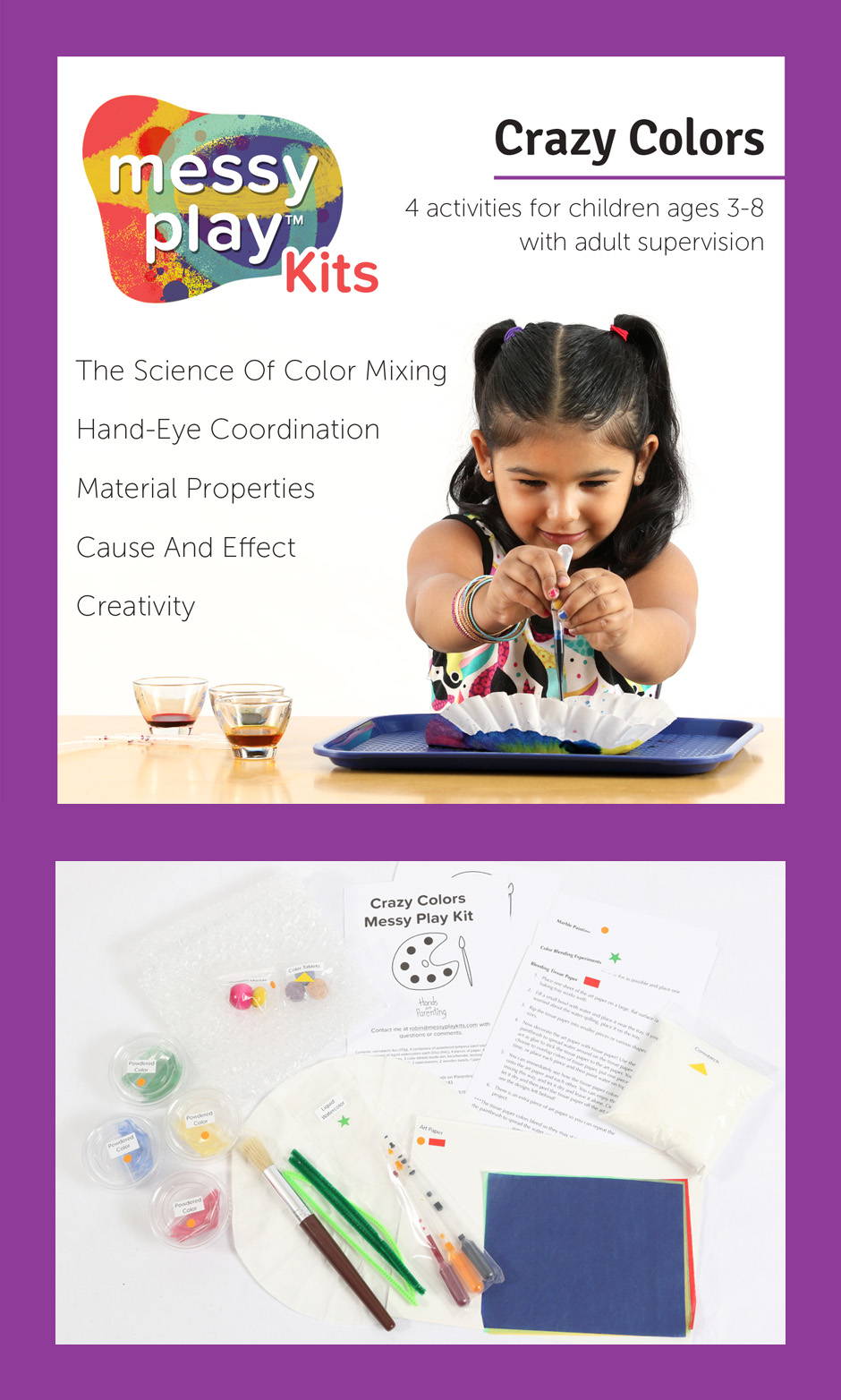 CRAZY COLORS
Activities Included:
• Colorburst Oobleck
• Messy Marble Painting
• Bleeding Tissue Paper
• Color Blending Coffee Filters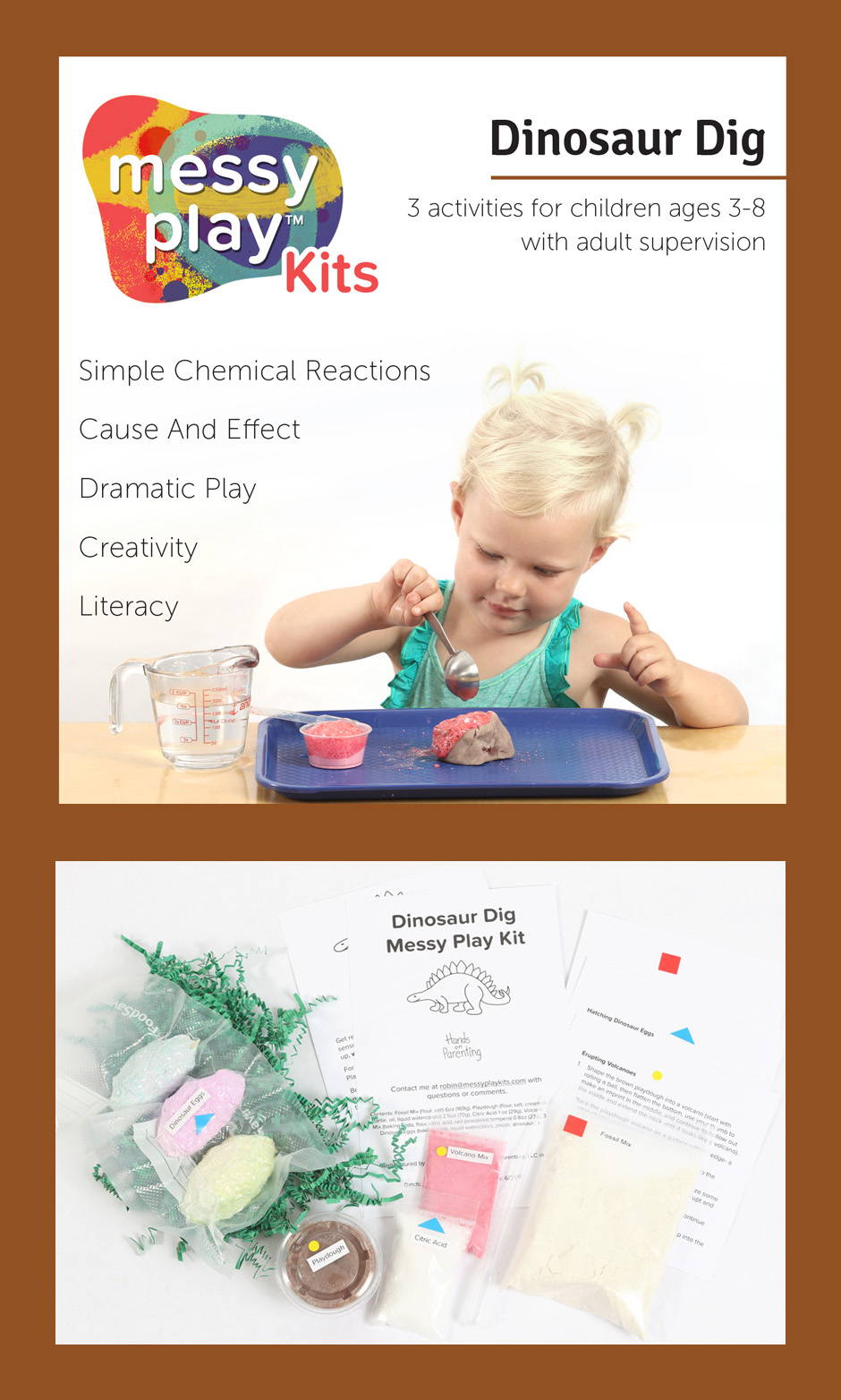 DINOSAUR DIG
Activities Included:

• Erupting Volcanoes
• Hatch Dinosaur Eggs
• Make Dinosaur Fossils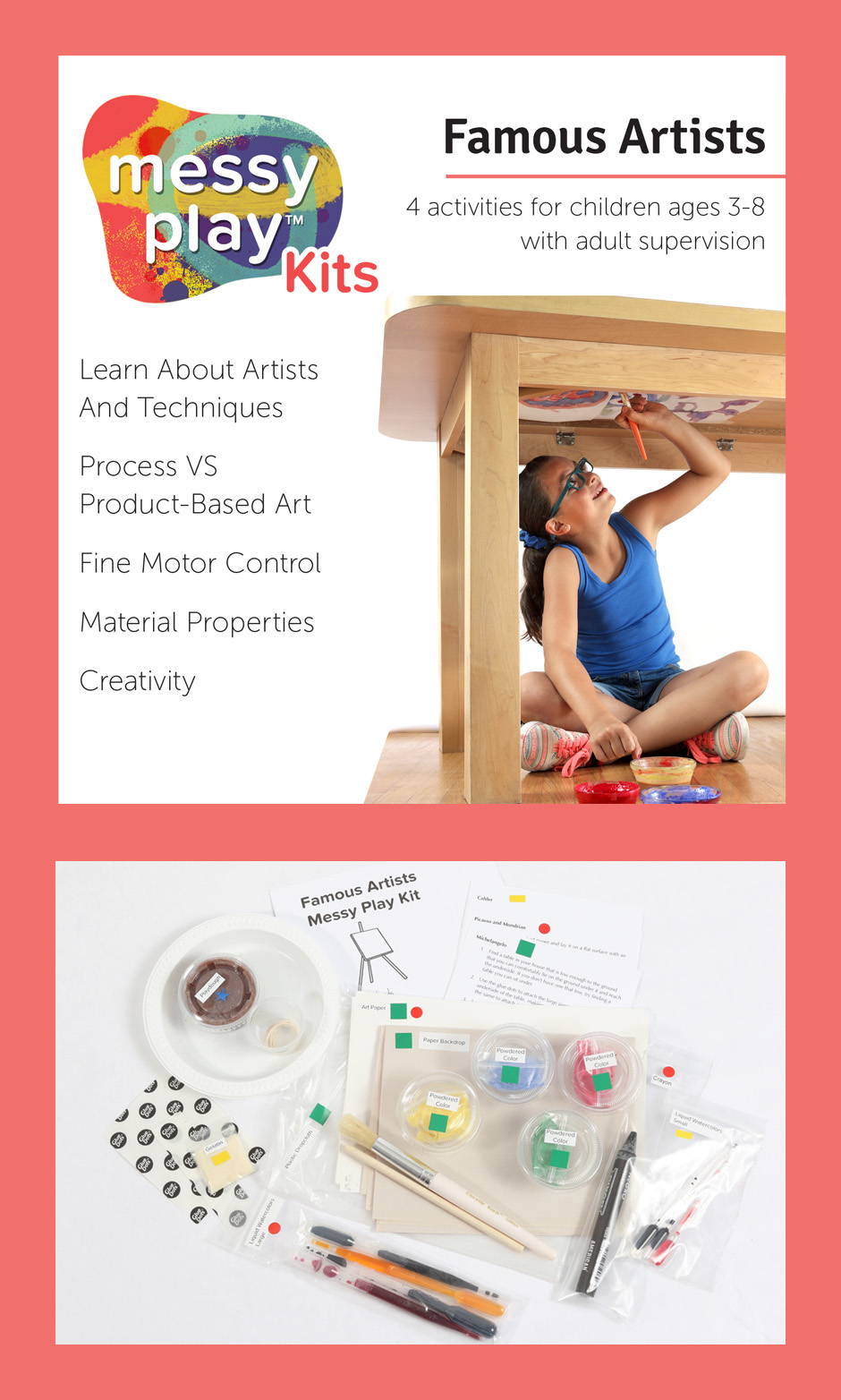 FAMOUS ARTISTS
Activities Included:

• Paint like Michelangelo
• Color like Picasso & Mondrian
• Build a mobile like Calder
• Sculpt like Rodin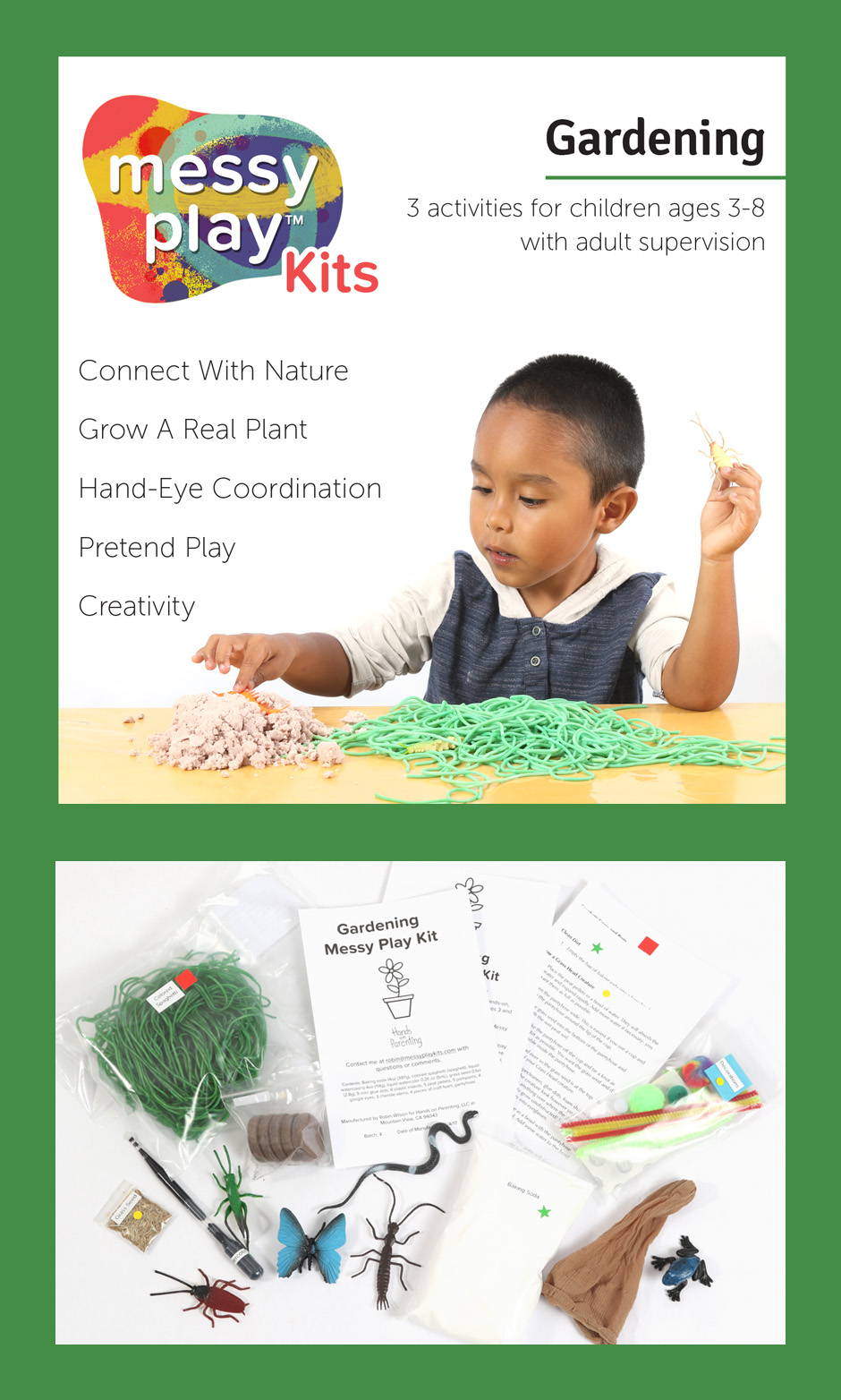 GARDENING
Activities Included:

• Grow a Grass Creature
• Find Insects in Clean Dirt
• Slimy Spaghetti Grass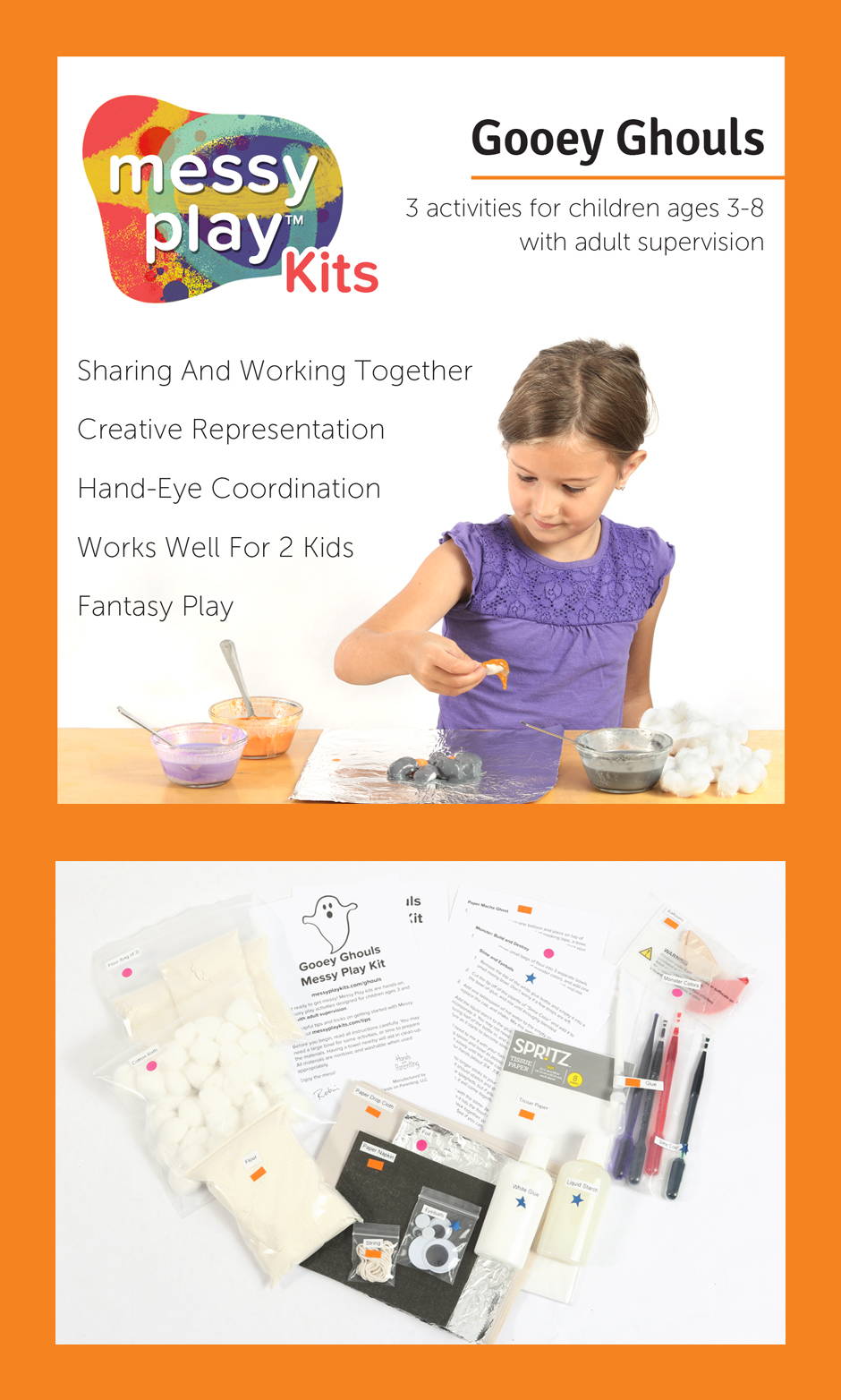 GOOEY GHOULS
Activities Included:

• Slime with Eyeballs
• Paper Mache Ghosts
• Build and Destroy a Monster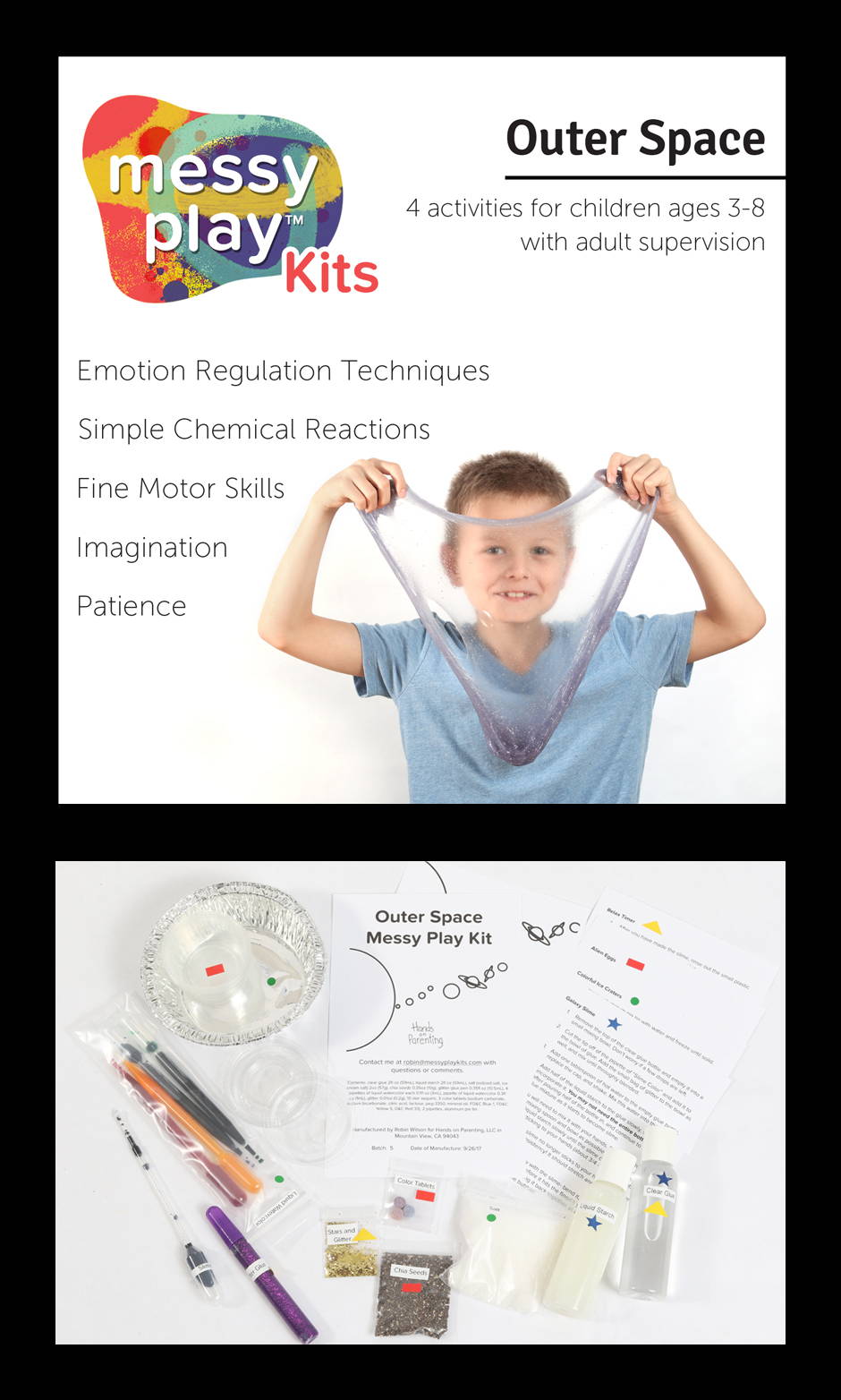 OUTER SPACE
Activities Included:

• Galaxy Slime
• Alien Eggs
• Colorful Ice Craters
• DIY Relaxing Timer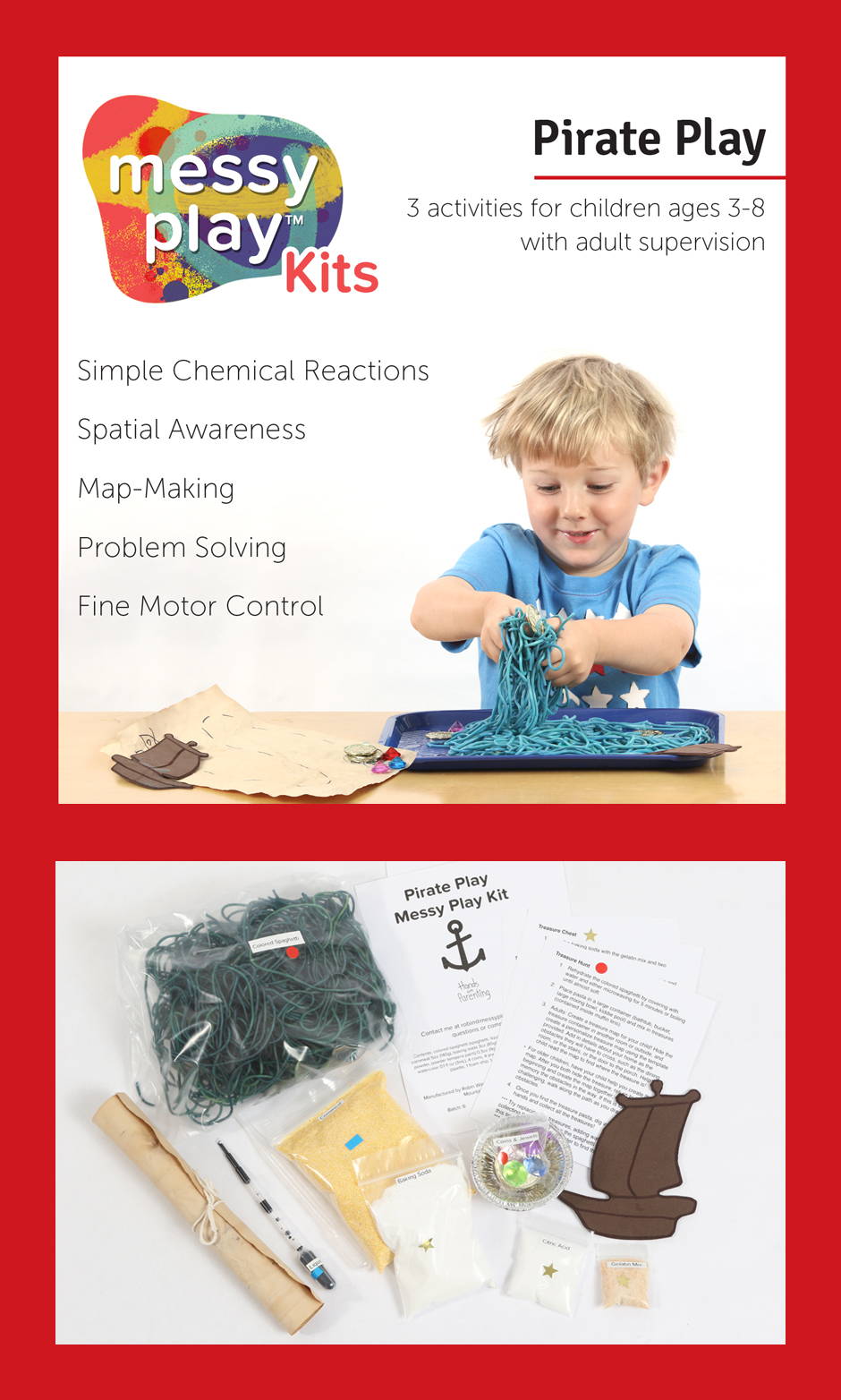 PIRATE PLAY
Activities Included:

• Spaghetti Treasure Hunt
• Sunken Treasure Bowl
• Fizzing Treasure Chests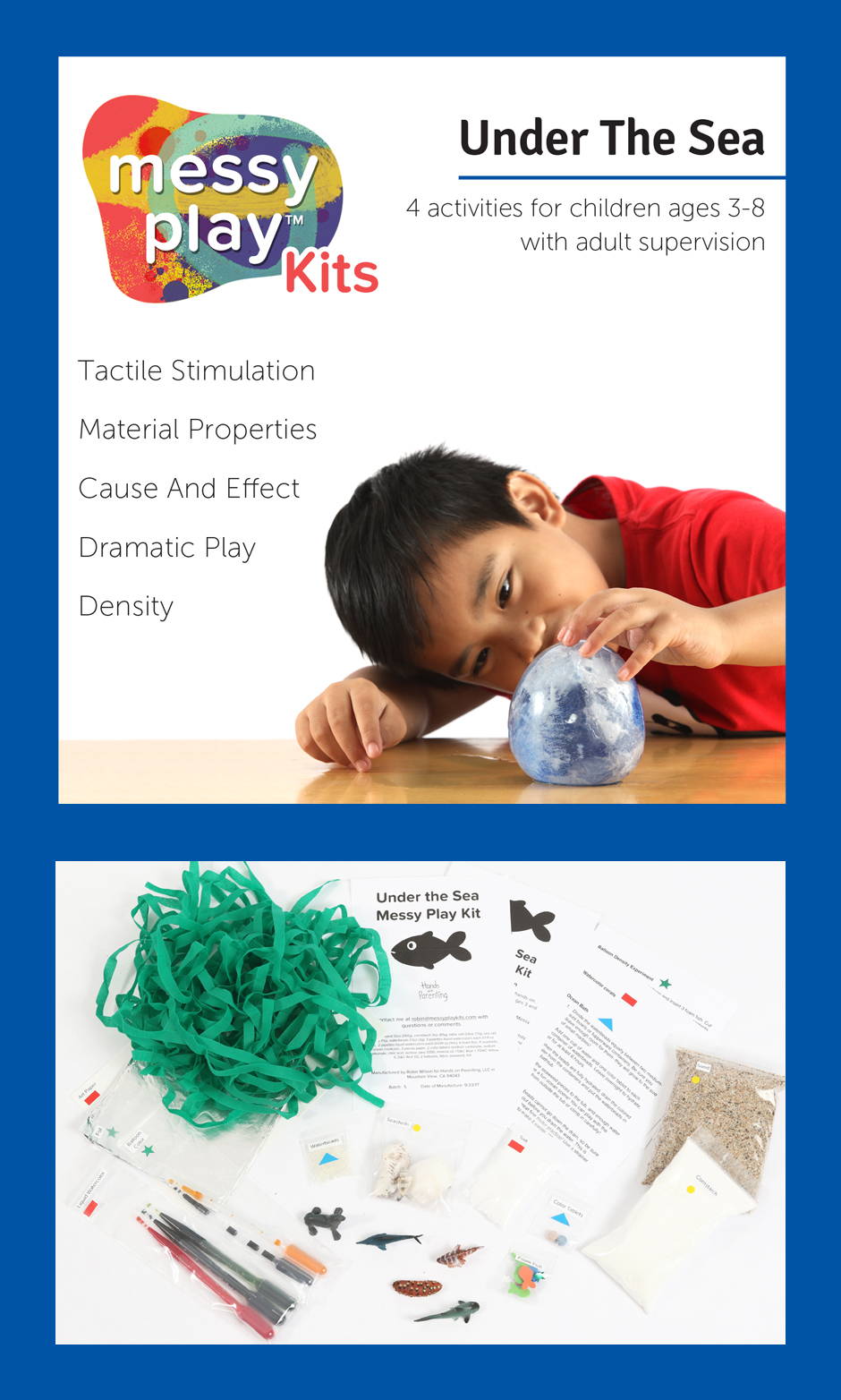 UNDER THE SEA
Activities Included:

• Slimy Ocean Bath
• Density Experiment
• Moonsand Beach
• Watercolor Coral Artwork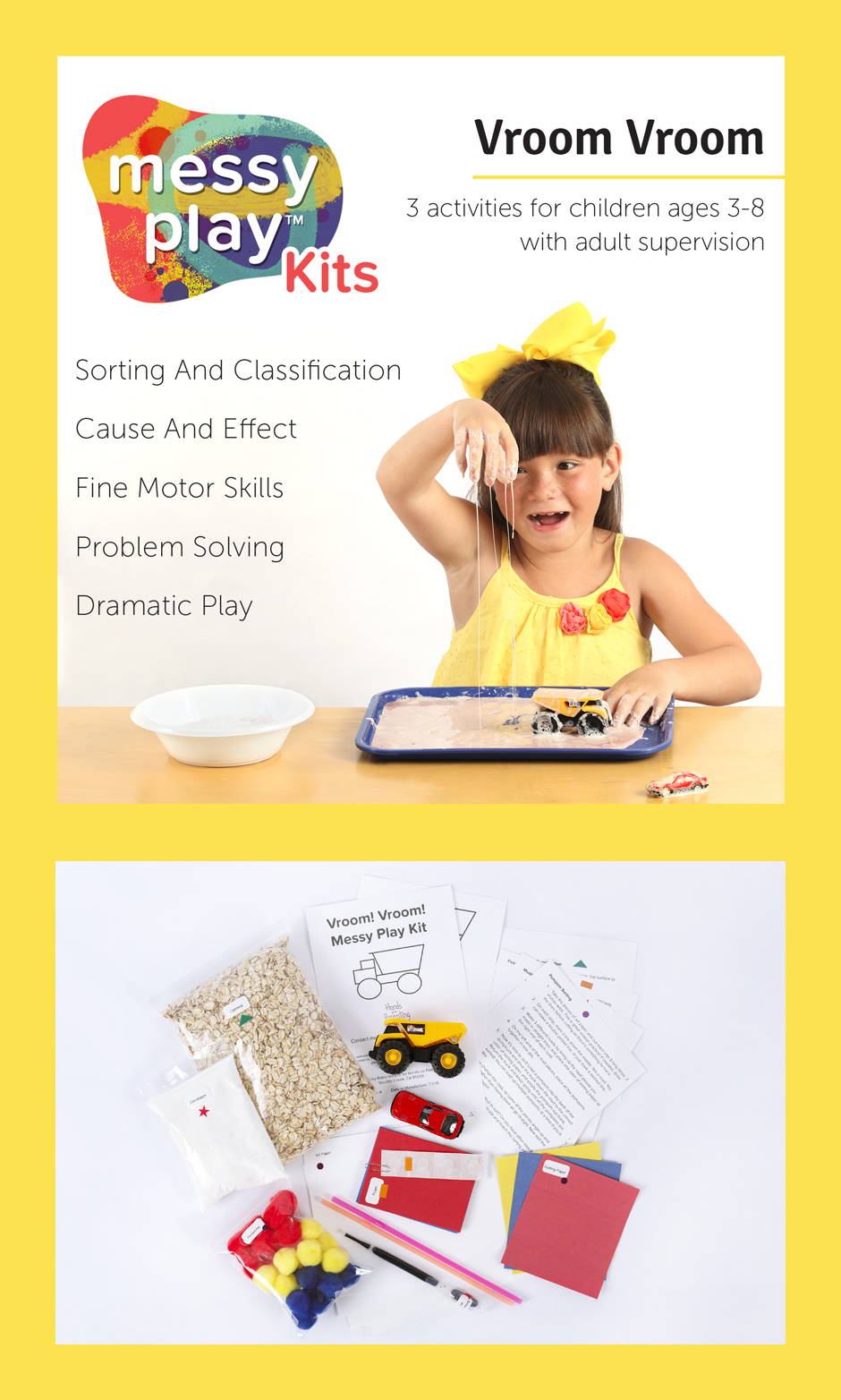 VROOM VROOM
Activities Included:

• Muddy & Clean Carwash
• Scoop & Carry Construction
• Foam Boat Races

• Pom Pom Sorting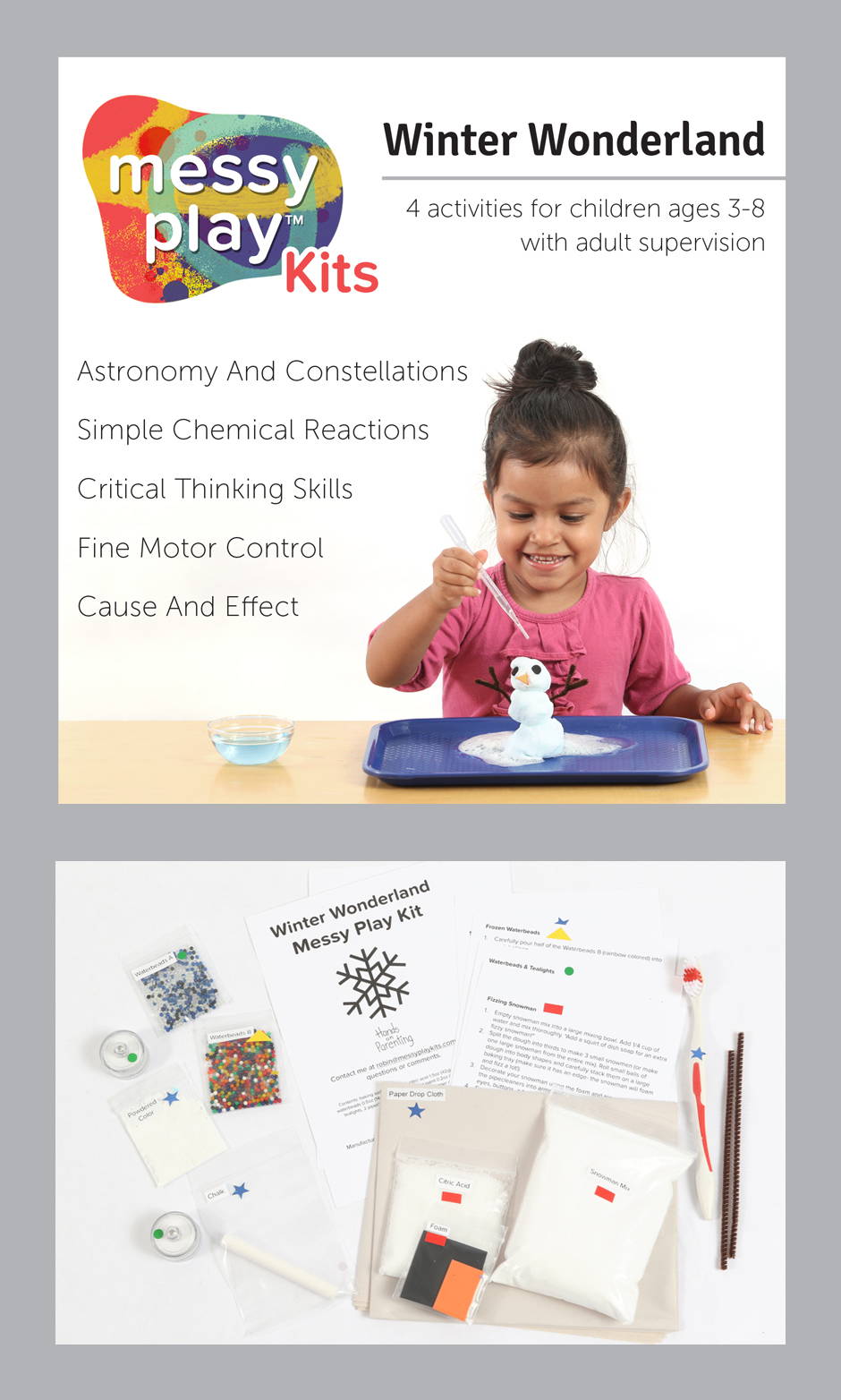 WINTER WONDERLAND
• Fizzing Snowman
• Frozen Waterbeads
• Waterbeads & Tealights
• Splatter Paint Constellations