💟 Children's Valentine Gifts 💟
These Valentine's Day sensory gifts are available for a limited time only. Order by Feb 5, 2022
HURRY! This pre-order ends soon!
⏱️ don't miss our next shipment ⏱️
Subscribe by the 1st of the month to be included in our next shipment on the 8th!
Messy Play is a style of play in which children get to take the lead, explore and learn with their hands, and experience a wide variety of textures and materials. It focuses on play-based learning and allows children to learn at their own speed.
Messy Play helps build fine motor control, problem-solving skills, foundational math and science concepts, language and vocabulary, social-emotional skills, and so much more!
Messy Play Kits are STEAM* activity kits that help you provide sensory play without having to stress over the how and what. They provide all materials and instructions necessary so you can enjoy the play with your kids!
*STEAM: science, technology, engineering, art, math

Educational Fun on Autopilot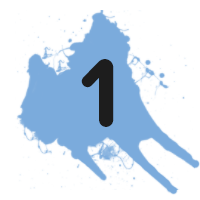 KIT or BIN? It's up to you! Kits include projects and activities whereas Sensory Bins are for open-ended exploratory play.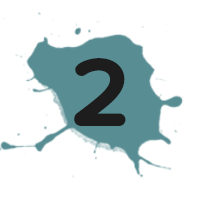 You'll receive a new Kit or Bin every month. Getting your box in the mail each month will bring the fun to you.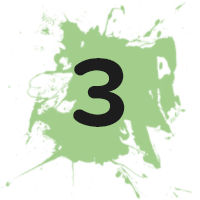 Messy Play is the best way for kids to engage in sensory exploration and age-appropriate science activities at home. Have fun!
Kids love it!
My kids were so excited when the box arrived, they couldn't wait to put their kit together. Enjoyed watching the snow "grow". Endless fun was had! Excellent sensory toy for my sensory child.
So much fun
Such a fun holiday activity to switch it up with the kids. My sons loved building up their snowman and watching by the "snow" fizzle. They wanted to do it again and again! Well packaged and easy to use.
A perfect gift for family to spend time together
I gifted my nieces a Messy Kits subscription in December 2019 as a way to bring them together for a fun activity each month that was screen-free and collaborative. Little did I know, they'd be spending so much time at home soon enough! The girls absolutely loved them, and even saved a few for when I was finally able to visit. At ages 6 and 3, they were so excited to "unbox" the kits each month, and they've saved the reusable materials to recreate the fun over and over again. Thank you, Messy Kits!
Amazing Present
I bought a messy play kits and a sensory bin for my friend's active 3 year old who broke his leg. They were struggling to keep him entertained while he couldn't move around. He LOVED exploring the kits. His favorite activities were hatching the dinosaurs eggs, digging for treasure and planting flowers in the garden bin. I would highly recommend Robin's products for any active kids on your shopping list!
Super fun for the whole family!
We love the kits! My son is 6, and my daughter is 4. They actually get along sharing the ingredients and they love making a mess! But it's really not that messy, everything is washable and cleans up easily. I love that it's non toxic and safe! They loved the pipettes with colors, bath fizzies, oobleck, marble painting, etc!
So fun!
My 3 year old daughter received this kit for her birthday, and she had so much fun with every activity! She (mostly) patiently hatched each "baby" dinosaur from their eggs, had a great time with the volcano, and repeatedly played with the "fossil" until it was a pile of crumbs (lol!) Highly recommend! We've purchased other items from Messy Play but never an actual messy play kit, and it won't be our last.
all my kids loved the picnic themed kit
I bought this for my 2 year old, but my 8 and 10 year olds couldn't wait for their turn with the bin. They mostly loved the scoops and playing with the unique medium of split peas. The drop cloth is a must! some peas were flung about and did get on the floor, but the main mess was easy to clean up and put right back in the bin. We used a bin from Costco that I already had. Will definitely purchase again in the future.
Love these Messy Kits!
We've been enjoying the messy kit subscription for about half a year. My 3 year old loves receiving the kit in the mail, and asks to do experiments as soon as the package arrives. The Dino Eggs, coffee filter color butterfly, and fizzy snowman are some of our favorites. Totally worth the mess!
Perfect fit
This container is perfect for any messy play activity! My son knows what to expect too by keeping the mess in the same container!
Enjoyable activity!
I gave this as a gift to my friend's daughters who loved it. Their favourite was the dinosaur hatching from the egg. Highly recommended!
Great product
These messy play kits are so great. My kiddos love the themes and they are great to put in our sensory table for my toddlers/ preschoolers while I am homeschooling my other kids. I highly recommend and as a fellow Californian and mom I like to support other mom and semi local businesses.
Great product! Fun activity with the kiddos!
I absolutely love this activity. The packaging was easy to open and directions a breeze to follow. Messy Play Kits gives the kids something to look forward to. As a parent, Messy Play Kits are easy turn-key activities that help create many fun family memories.
Enough for more than one snowman
My daughter loved this.... the only downside was she was sad when it was all over haha! We had enough materials to make 2 snowmen. We kept the snow "dough" in a sealed container in the fridge overnight and made snowman #2 the next day. It was fun to build a COLD snowman!
My children loved this kit! Very cool!
Choose Your Subscription:
Messy Play Kits contain 3-5 activities designed around a theme. They contain science projects, art activities, and so much more. Projects inside the Kits are intended to be done with adult supervision.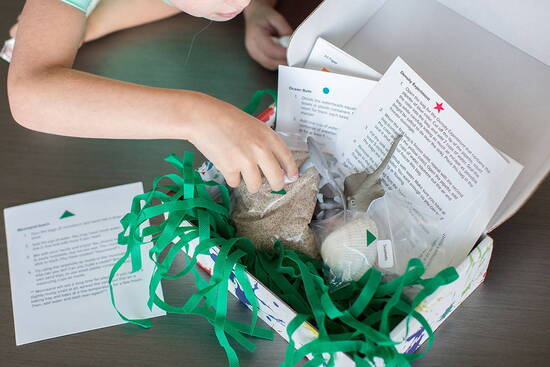 Monthly Subscription: Messy Play Kits
$44.00
Sensory Bins are open-ended exploratory play. They contain a base material (like pasta or rice) plus themed toys and fine motor tools. These are re-usable and allow children to take the lead and play independently!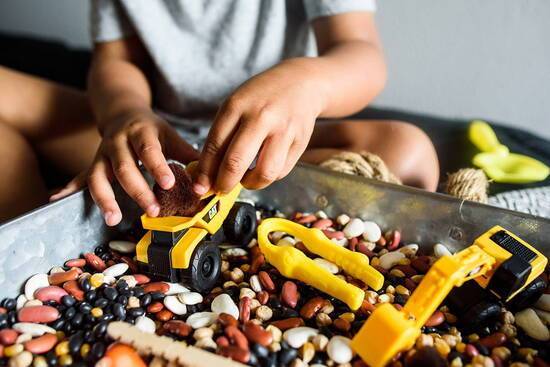 Monthly Subscription: Sensory Bins
$44.00
You'll receive a new Kit or Bin each month. Subscriptions ship out on the 8th of each month, and you may cancel at any time.
Messy Play Kits & activities are designed to engage and sharpen your child's skills
problem-solving, cause and effect, spatial awareness
counting, shape identification, matching, timing
physical properties, chemistry, predictions, observations
using open-ended materials, building self-confidence
group problem-solving, sharing tools and space
following rules and instructions, setting up, cleaning
pre-literacy skills, learning new words for materials
pinching, poking, grasping, strengthening pencil-grasp
Each of our products comes with the background educational info, all of the materials, and detailed instructions contained right inside the box so that you don't need to spend time researching, shopping, and testing the activities ahead of time.
the maker behind Messy Play Kits.
My experience teaching preschool in one of California's top laboratory schools inspired me to start a company to support families at home.

Kids learn best through play, but many families struggle to find the activities, recipes, materials and time to do the projects!
I created Messy Play Kits to alleviate this frustration and allow parents to enjoy the time they have with their kids. It combines my expertise in child development and sensory play with my love for all things colorful and messy (and washable!).
All my products are made by hand in the Santa Cruz Mountains in California.