STEM Project Kits & Sensory Play Kits delivered to your doorstep.
Eliminate the confusion of creating developmentally appropriate and play-based learning activities for your 3-8 year old. Our messy play kits, sensory bins, and products have been carefully developed by a former preschool teacher and are ready for you to unpack and play!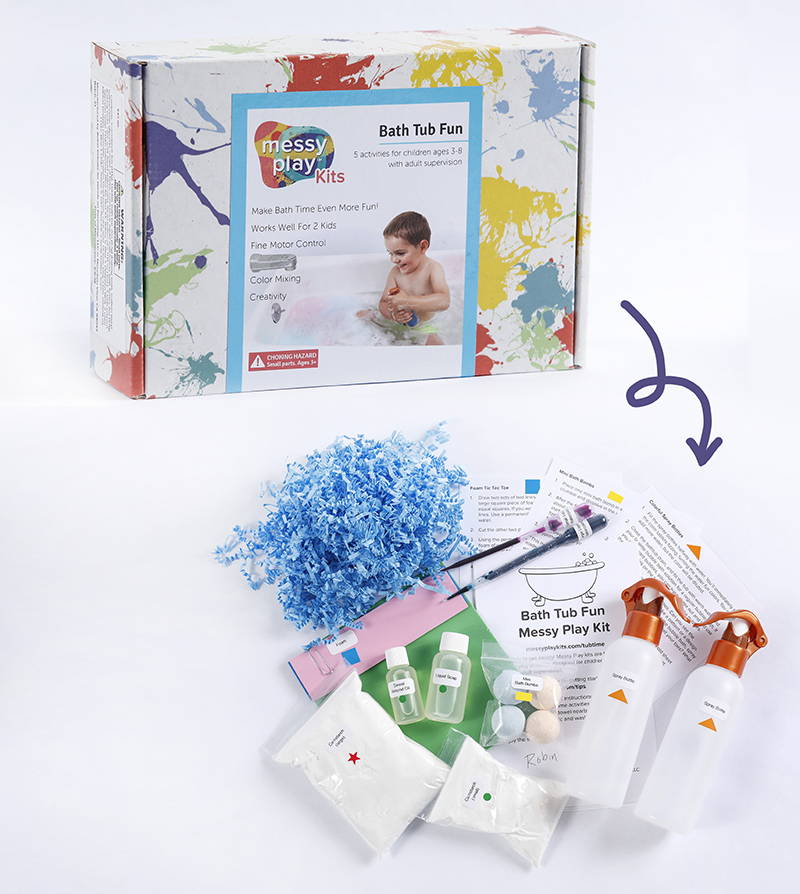 Children learn best when they actively engage with their environment and use all their senses. Young children are in a very concrete stage of development—they need to SEE and FEEL their world in order to understand it. By engaging in sensory play combined with skilled adult partners, they learn about a variety of textures, materials, and properties the way they understand best.
Messy Play Kits & activities are designed to engage and sharpen your child's skills
Each of our products comes with the background educational info, all of the materials, and detailed instructions contained right inside the box so that you don't need to spend time researching, shopping, and testing the activities ahead of time.
"My daughter and I LOVE these bins. We are both so very excited and happy when they come.... every month it exceeds my expectations."
- Melissa L.

"My 8 year old is a huge fan of this kit....He's not only having fun playing with this kit but he learns science and math as he does the activities. It's pretty awesome!"
- Pia
"My 3 year old had the best time! It brought out a side of him that I have never seen, he sat and explored and played and worked on his fine motor skills."
- Lexi
Preschool teacher gone independent
I'm Robin, the CEO and Founder of Messy Play Kits.
My background is in child development and psychology. I taught preschool for a few years in a phenomenal program at UC Davis where I learned the importance of play-based learning and how to observe children at play. I was especially drawn to the sensory tub and science areas, so I began spending hours online researching new activities for my classroom and children I nannied for to keep our days interesting, engaging and educational.


The idea for Messy Play Kits came from my grandmother, who asked me for activity ideas to do with her toddler-aged great-grandson. Instead of just sending her a list (that would have been TOO easy, right?), I totally geeked out and packaged up materials and hand-wrote instructions for a week of fun and unusual activities for them to enjoy together. She was so thrilled with the activities that she insisted that I pursue making products for other families as well.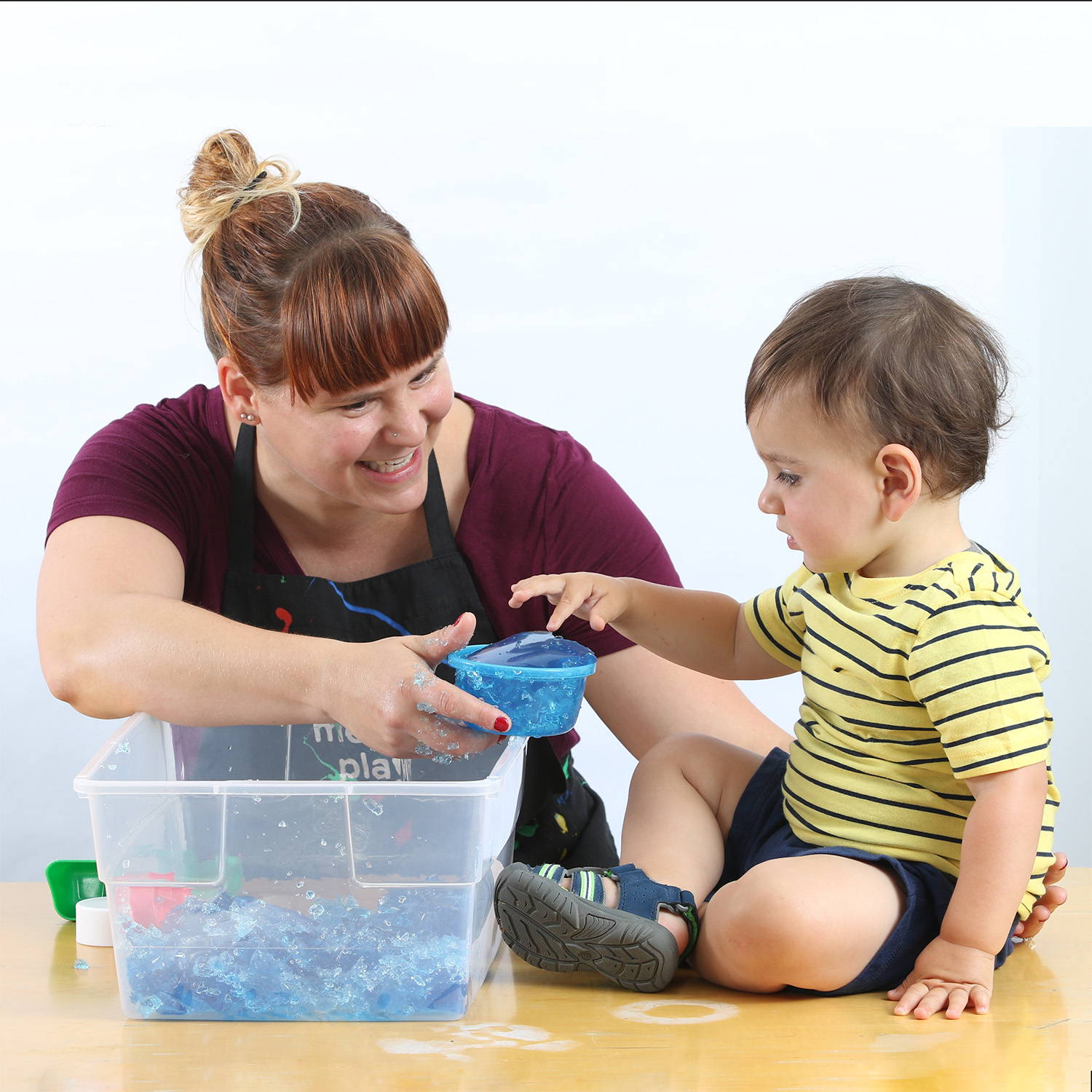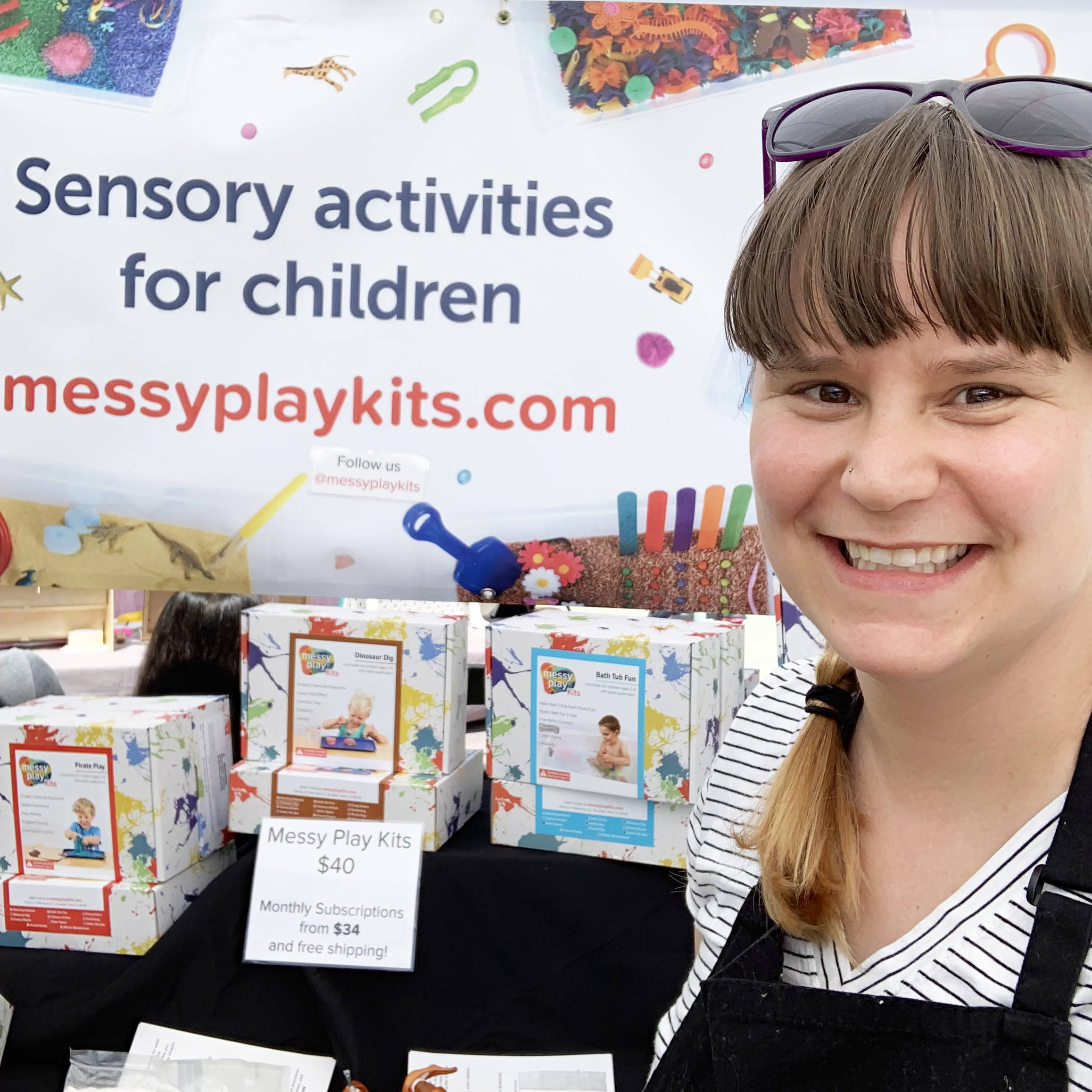 And BOOM, Messy Play Kits was born!
Since then, we've expanded to offer 12 Messy Play Kits, monthly subscriptions, single activity kits, sensory bins, slime kits, and activities for a wide range of ages. Our products are in retail stores in 20 different states and countries and you can find us at craft fairs and classes throughout the SF Bay Area.
My goal is to provide an easy way for you and your children to engage in sensory exploration and age-appropriate STEAM activities at home without you having to stress over the HOW and WHAT. I created Messy Play Kits to alleviate roadblocks and allow parents to maximize the amount of time they have with their kids.
I want to be your behind-the-scenes expert when it comes to messy sensory play, so please take a look at my best messy play tips and my all-in-the-box products. Plus, you can follow me on Instagram and Facebook if you want more messy play tricks and a peek into my colorful, messy, fun life!