The Best Time for Messy Play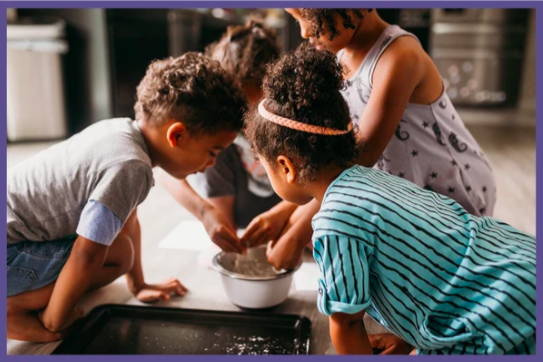 When IS the best time for messy play? There's a little part of me that wants to say, "Any time!" But the truth is that some times are definitely better suited to messy play than others. While the specific time and date will vary depending on your unique situation, I do have several tips for how you can pick the best time for you and your kiddo!
Choose a time when you have time – when you and your child are able to explore and discover without feeling rushed. Remember that you'll need time to clean up, as well

Choose a time when you can be fully present and engaged with your child and what they're doing. This means a time when you're not obligated to do chores or answer emails, and when you can set aside other distractions.

Choose a time shortly after a meal or snack, so that your child isn't hungry. A hungry kiddo is not only more likely to get cranky, but also to eat the materials!

Choose a time that fits well with your plans for the day. For some, that means playing first thing in the morning, while you're still in jammies. For others, it might mean playing in the evening, right before bath time, to make the most of that already scheduled cleanup.
So in a way, the little voice in my head is right: any time CAN be the right time for messy play. It all depends on your life and your schedule! With the tips above, you can choose the most ideal time for you and your little one!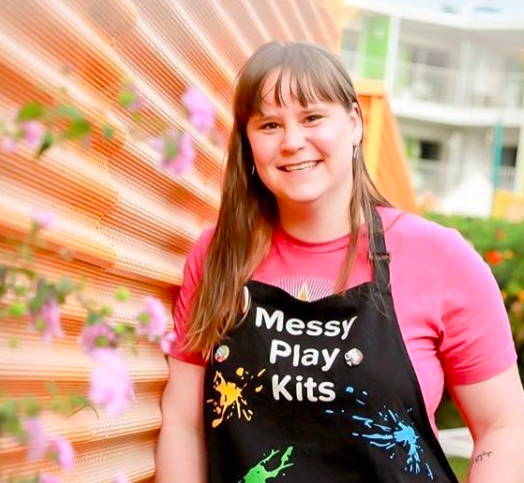 Hello!
I'M ROBIN,
THE FOUNDER OF
MESSY PLAY KITS.
I'm a preschool teacher whose love for play-based learning knows no bounds. I created Messy Play Kits to help support parents in this endeavor at home: I offer products, classes and education that encourage development through play.
Messy Play Kits & Activities
are designed to engage and sharpen your child's skills