Viva Parks Neighborhoods: Summer 2023
ALL SUMMER LONG! Messy Play Kits will be in San Jose for the Viva Parks Neighborhood events providing fun and FREE activities for the community!!!
What is Viva Parks?
It's a series of free events hosted by San Jose Parks, Recreation & Neighborhood services. The events focus on health, wellness, physical activity, and community engagement. 
We at Messy Play Kits love participating in the event each year to bring fun and free sensory and messy play experiences, projects, and products to our local friends and neighbors.
Messy Play Kits is just one of the many vendors at these events! There are other activities like rock climbing, juggling, bounce houses, food trucks, face painting and more. Stop by our tent at one of the events and play with us! Each week the activity is different, so you're always in for a sensory play surprise!
Viva Parks 2023 Schedule:
Viva Parks Map of Locations:
Messy Play Activities at Viva Parks Neighborhoods - San Jose, CA
We will be offering Messy Painting activities this summer, with individual working stations and different activities throughout the summer! Events will start in early June and run most Mondays-Thursdays in parks across the city of San Jose until the end of August.
Our amazing team will be on site to provide the materials, instructions and assistance for activities like salad spinner art, toothbrush splatter painting, crayon resist art, erupting volcanoes, ice painting, and Pom Pom splat!
All staff are trained, fingerprinted, TB tested, and covid vaccinated!
More Fun Stuff
The Viva Parks team has a whole group of amazing vendor partners coming this summer, so be prepared for magicians, dance troupes, food trucks, live bands, and so much more! Join us on Thursdays for movies after dark too!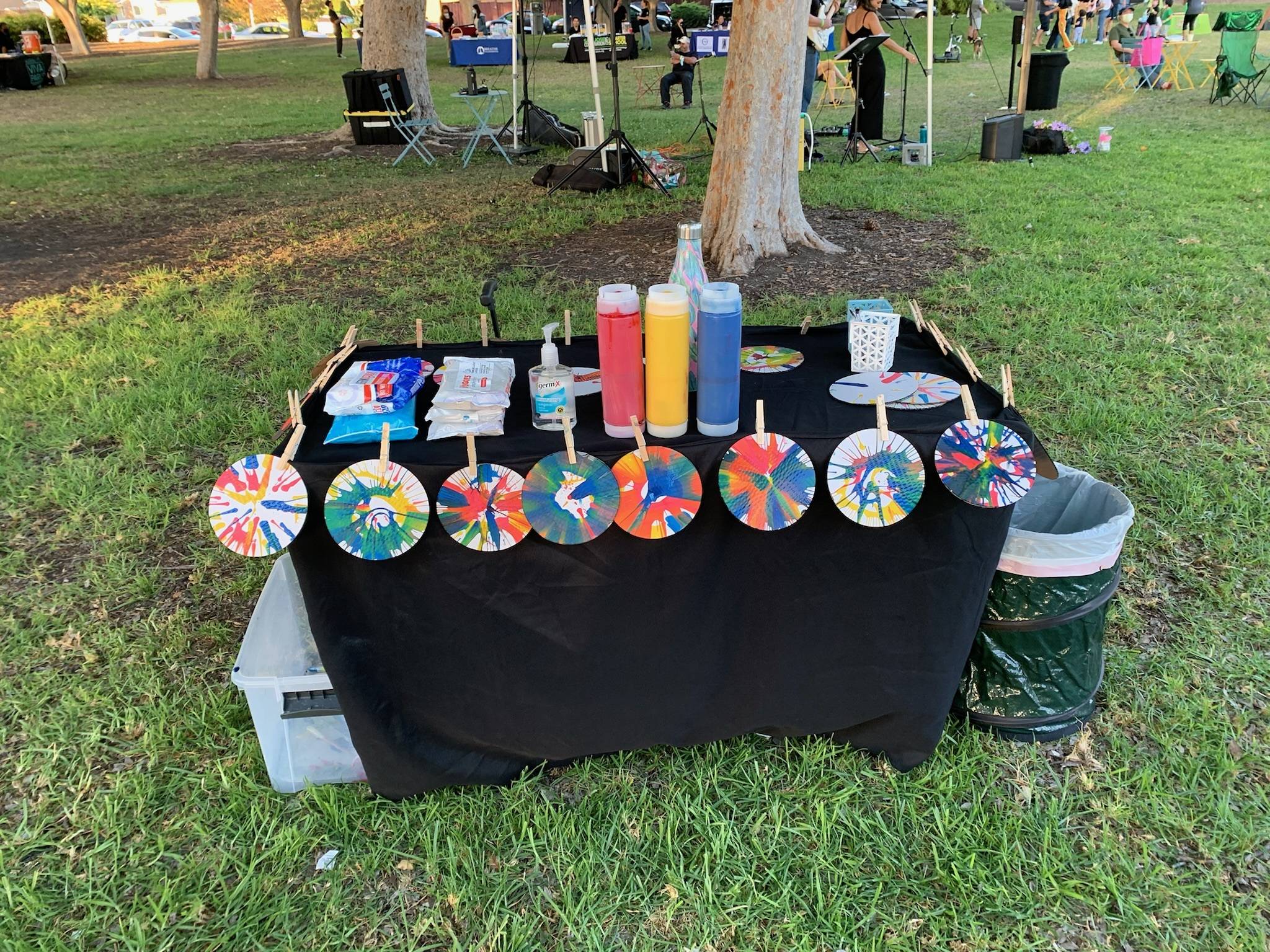 Bring the same Fun & Educational Sensory Play home with you
Continue the messy play fun at home by purchasing some of our best selling activity kits, project kits, and sensory bins! 
Looking for more inspiration? Read our blog which has a boatload of childhood development educational articles and resources, fun activities ideas and tutorials, as well as helpful pointers and suggestions to help you make the most of play time.