Messy Play Video Activities
Watch the Messy Play Lady herself, Robin Imholte (sometimes with a special guest, Mama Bev), walk you through a number of very fun (and sometimes messy!) activities in the videos below! Just click on the pictures for the magical reveal. Unlike most funny videos, we encourage you to "Please, do try these at home!"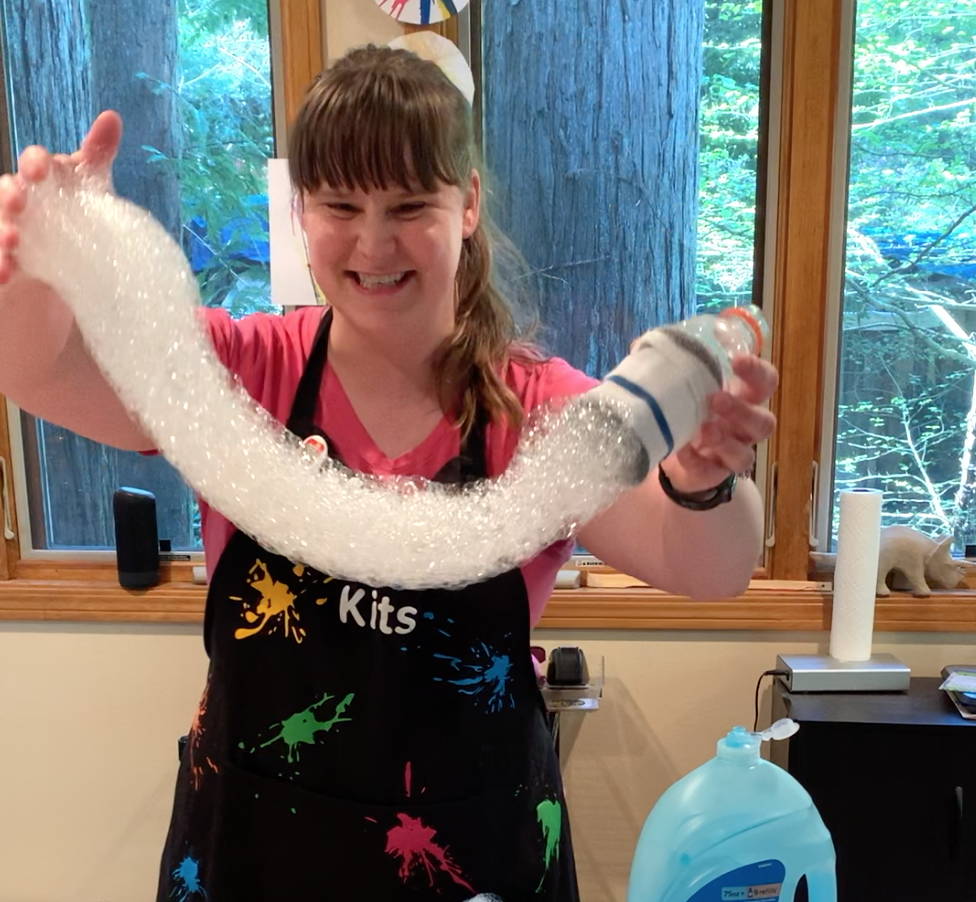 Some snakes are scary, but not when they are made out of bubbles! A little soap can create a lot of fun in this activity that will have your kiddos in awe of their long and light creations! This project is super easy and so much fun!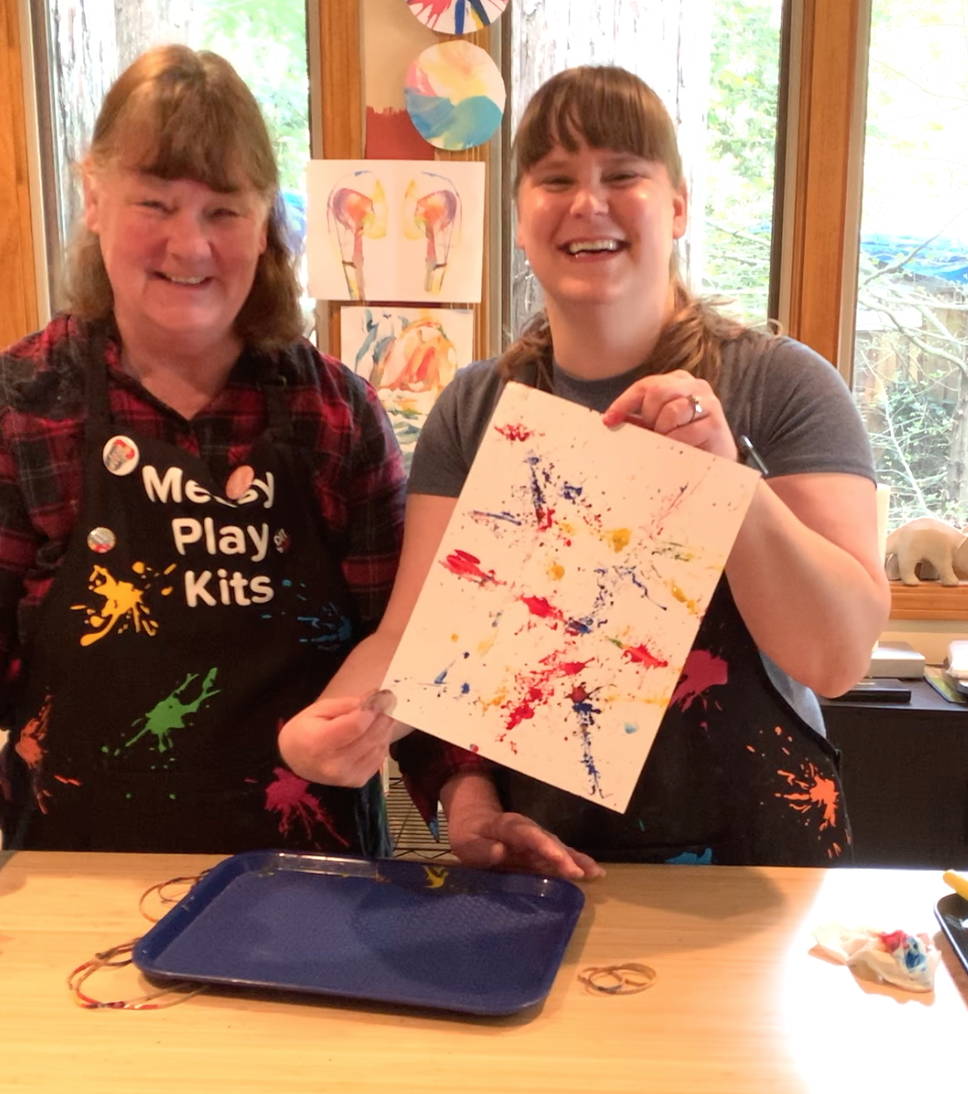 Have any extra rubber bands lying around the house? Search through your cabinets because they make great designs! Mama Bev and Robin will show you just how to use these stretchy bands to make a masterpiece!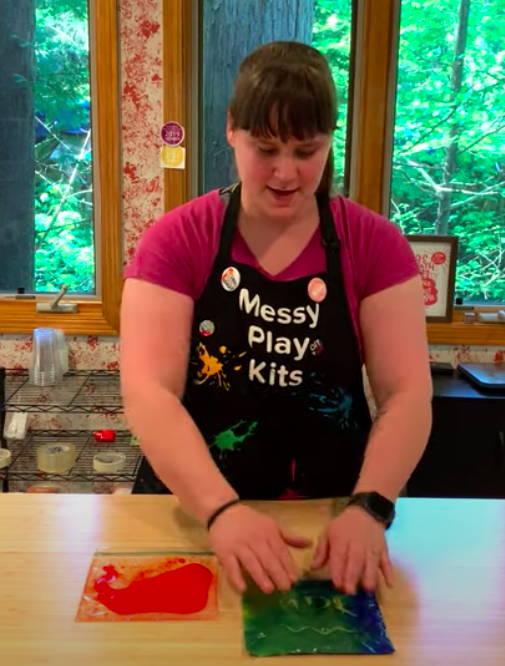 Add a little paint to a Ziplock bag and let the fun begin! This is a great activity for kids who are sensitive to textures and parents who don't like messes! Your littles can even practice their letters using their fingers!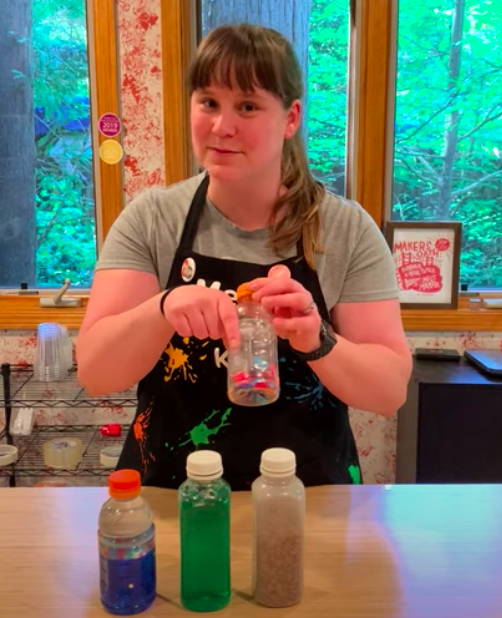 Looking for a fun way to recycle old bottles? Make them into sensory play toys! Wash them out, let them dry, and then fill them with whatever you want: pompoms, old buttons, liquid, sand, rocks. Then shake, shake, shake!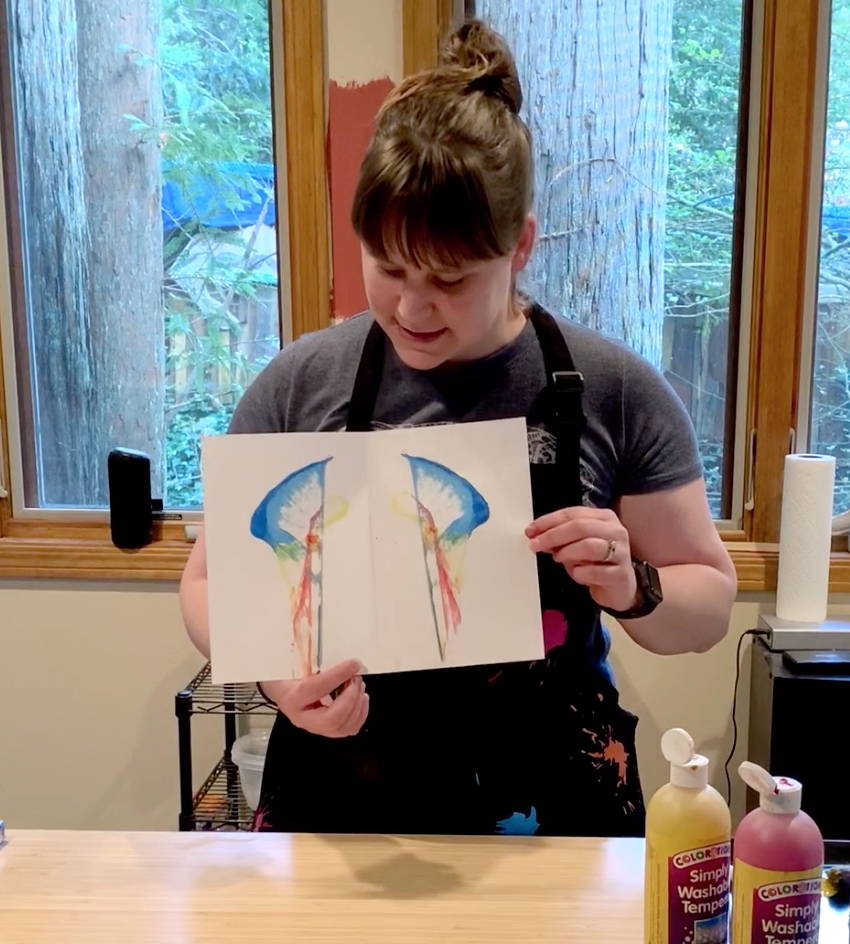 Are you ready for a great surprise? With just a little string and a little more paint, your kiddo can partner with an around-the-house item and watch as their final art piece is revealed before their very eyes!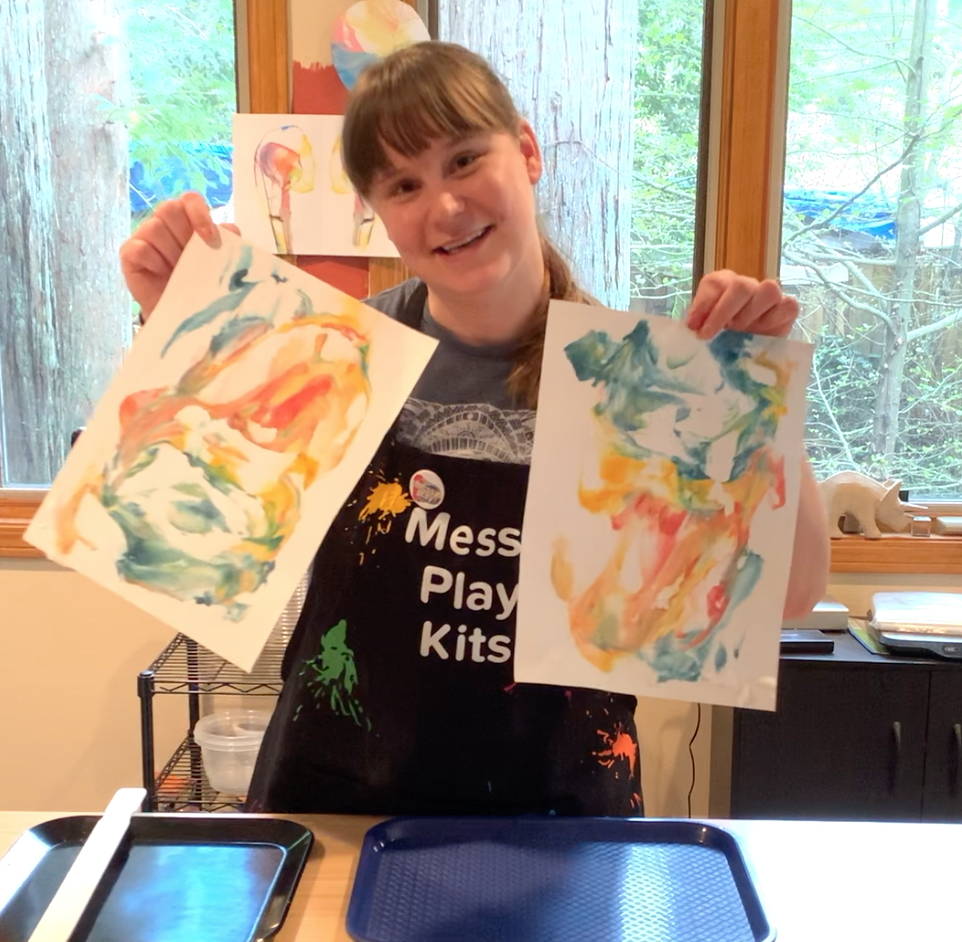 Extra, Extra! Read all about it! Did you know that you can print with shaving cream?! Just spray it all over a flat surface, add just a hint of food coloring, and you have your very own marble shaving cream printing press!

Want some gooey, colorful spaghetti fun? Just mix food coloring into some cooked spaghetti and you're done! This is such a fun, easy, and sensory filled play activity to keep your kid's hands and brain full and focused!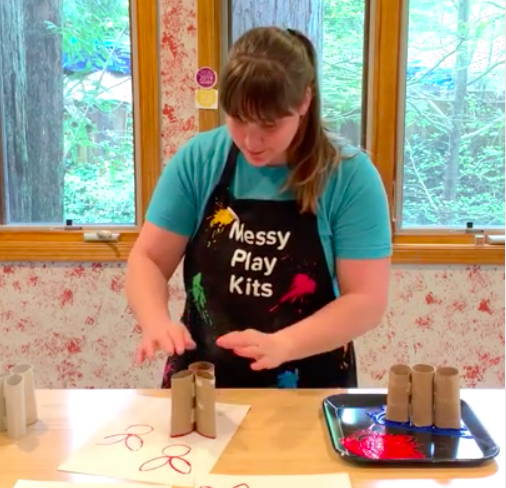 Want to recycle your old toilet paper roles in a brand new, fun way? Use them to make bunny stamps! Watch and learn as the Messy Play Lady repurposes cardboard toilet paper tubes as paint stamps for a creative Easter activity!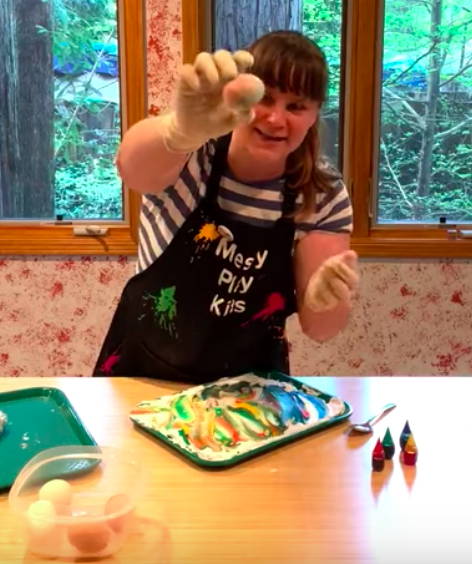 Easter egg dying with marble shaving cream? What?! Combine two fun Messy Play Activities into one with this fun idea! Watch Robin roll eggs into shaving cream dyed with food coloring to make beautifully decorated eggs!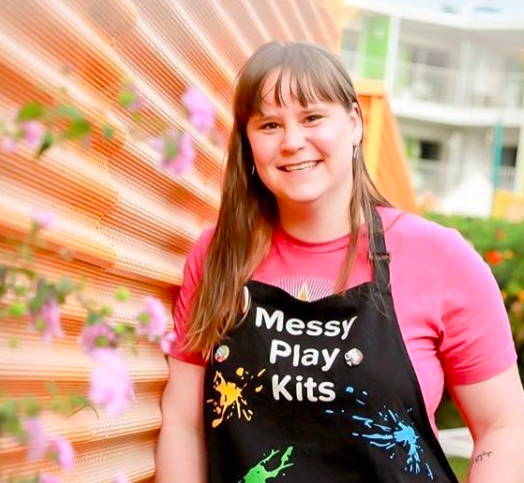 HELLO! I'M ROBIN, THE FOUNDER OF MESSY PLAY KITS.

I'm a preschool teacher whose love for play-based learning knows no bounds. I created Messy Play Kits to help support parents in this endeavor at home: I offer products, classes and education that encourage development through play.